Rio 2016 - 9th September 2016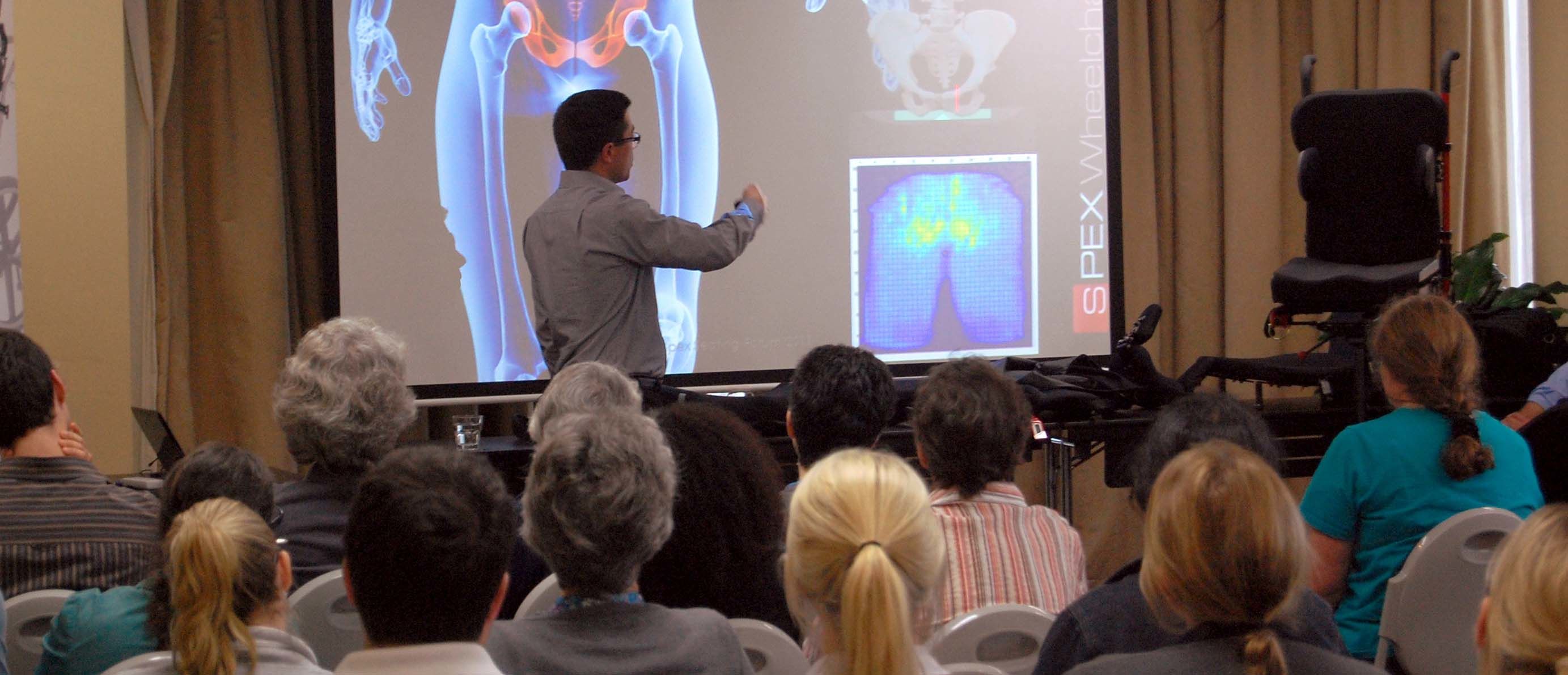 RIO or Reaching Individual Outcomes 2016, held in partnership with SPEX Seating
This workshop allows professionals the opportunity to enhance their clinical reasoning skills in determining the optimal seating and positioning strategy when dealing with clients with moderate to complex postural deformities. It applies evidence-based knowledge to seating and posture management which reinforces the research and development process. Participants can also expand their practical knowledge and skills with seating and positioning by hands on moments during the seminar.
TOPICS:
Principles and biomechanics of seating for people requiring moderate to complex seating solutions
Modular seating – scope, features, advantages and disadvantages
New SPEX Seating range – clinical applications
Case presentations and problem solving
TARGET AUDIENCE:
SPEX Workshop is suitable for any healthcare professional interested in learning about assessing, prescribing and setting up postural equipment for children, young people or adults with complex physical disabilities.
RUNNING TIMES:
Registration: 9 am - 9.30am
Workshop: 9.30am – 3pm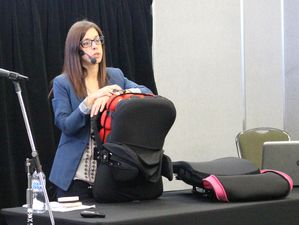 ABOUT THE PRESENTER - JOANNA SANTIAGO:
Joana Santiago completed her training in Occupational Therapy in Portugal in 2004. She is passionate about Seating and Postural management and understands how comprehensive postural management can have a strong influence on functionality, health and the ability to lead a positive lifestyle. Joana's initial clinical experience enabled her to work closely with a diverse range of clients with a strong history of working with those effected with neurological and traumatic injuries. Joana also has extensive experience working for a European supply company, assessing and supplying a wide range of Assistive Technology including aids for daily living, mobility, complex seating and positioning equipment. With a hands on and flexible approach, Joana takes pride in her ability to reach good clinical outcomes by considering the individual, cultural and social needs of those she works with. Over the past 10 years Joana has worked within the industry in 4 different countries around the world and is excited to now be based in Australia as a Clinical Educator for Medifab, where she is able to have a positive influence on the development and supply of their extensive range of products. Joana has presented internationally, including at the European Seating Symposium and nationally at in-services to seating clinics and dealers, ATSA expo last year and recently at ARATA.
FURTHER NOTES ON THE RIO 2016 DAY!
Morning tea and lunch provided. All attendees will be provided with a list of those who have also registered in the days prior to the event.
Event is exlcusive to therapists only.
LOCATION:
Century Inn - Corner Airfield Rd & Princes Hwy Traralgon.