Transport & Access
ARE provides the solutions for easy access to suit a variety of applications. Detachable, portable hand rails, grab rails, modular hand rails, banister rails and rubber wedge ramps.
Product ID: S2011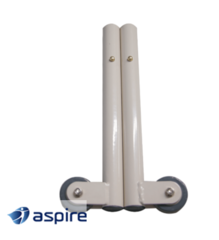 TRANSPORT LEGS WITH WHEELS
For more information about our trasnport and access range, contact our helpful staff today!