24 October 2017 Access Rehab Equipment is proud to have supported the Steptember campaign for the third consecutive year! Steptember is a fantastic organisation which raises fund for children with Cerebral Palsy (CP).
CP is the most common physical disability in childhood. Around 34 000 Australians have CP, and 17 million worldwide! This disorder affects movement and posture.
Cerebral: Of the brain
Palsy: Lack of muscle control
Main aim of Steptember:
Get active
Complete 10,000 steps per day
Raise awareness and funds
Why is this challenging?
Busy lives, desk jobs!
The average office worker takes 3,000 steps per day
There's so many fabulous charities out there asking for money!
Why do we care so much about Steptember?
A child is born with CP every 15 hours. That's huge!
Many of our clients have CP
Steptember works hard to help kids with CP turn into heroes
We had a blast stepping up for Steptember this year! There were a range of creative ideas used to raise awareness and funds - We even had a gorilla in the office for a day to raise funds! Access had two teams, and together we raised a total of $2,211.63! Throughout the challenge we clocked a combined 1,976,215 steps!
Check out our photos of some of the fun we had!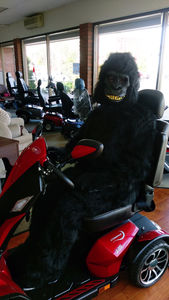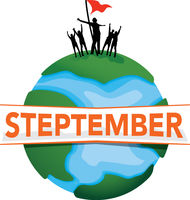 We look forward to supporting this challenge again in 2018. If you would like to learn more about Cerebral Palsy or Steptember, please visit these sites: