7 August 2017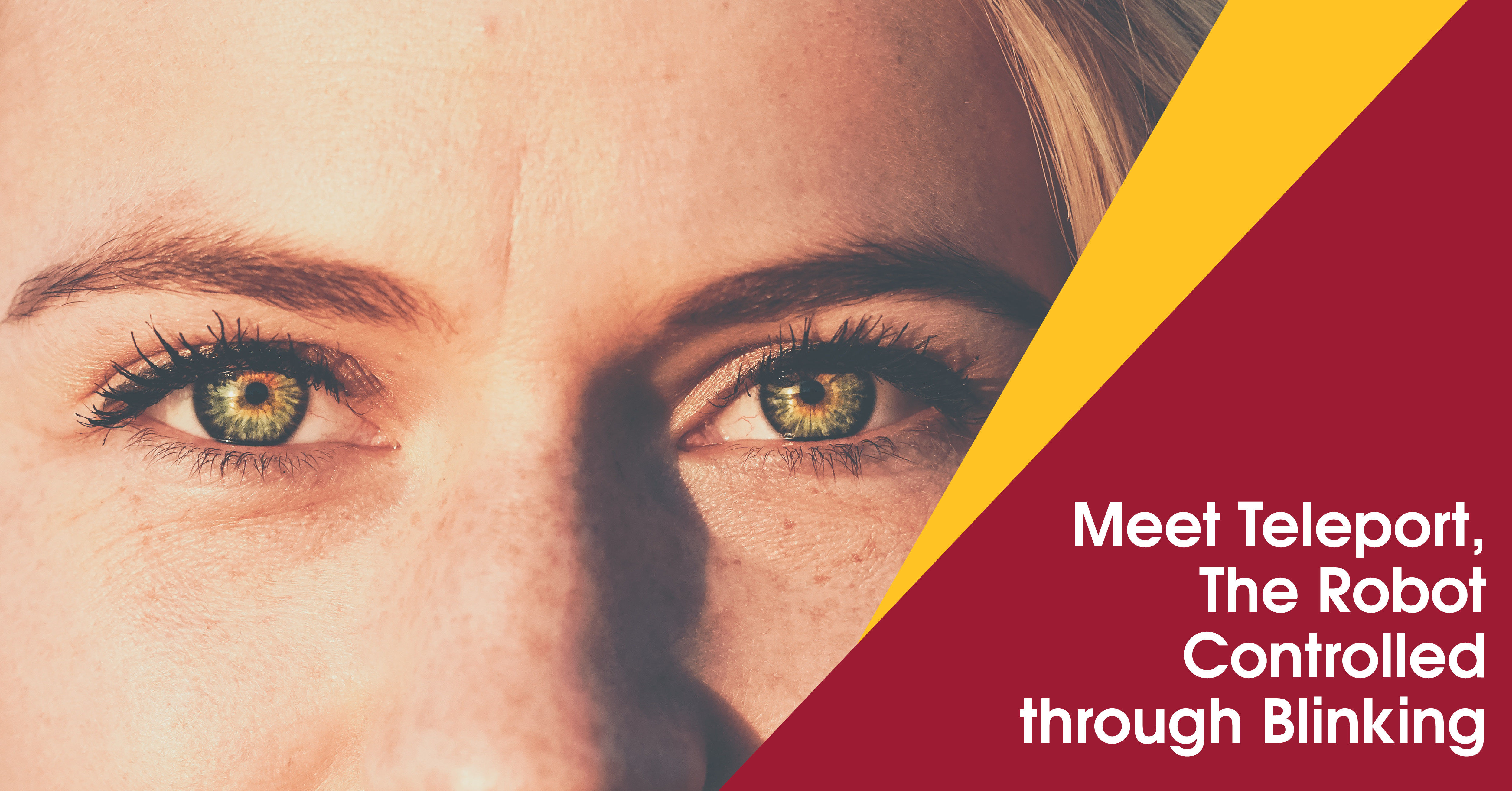 Meet Teleport, the newly developed robot that can be operated remotely with just the blink of an eye. This exciting development has great potential for people with disability.
Marita Cheng is a dynamic young entrepreneur who is on a mission to create new technologies that can make life easier for people. Her recent developments have huge potential to change the lives of people with disability, and this incredible young mind is already thinking ahead to future possibilities.
The young Marita Cheng makes her mark
Despite being younger than 30 years old, Marita Cheng has achieved more in her short life than a lot of people have achieved in their entire lifetime. This engineer, entrepreneur and visionary was awarded the Young Australian of the Year award in 2012, and is the founder and CEO of her own robotics company, Aubot. She is also the founder of the global not-for-profit organisation Robogals, aimed at encouraging more women into engineering. It was this achievement for which she was named the Young Australian of the Year.
Introducing the robot you can move with your brain
Marita soon turned her impressive intellect to the development of the Aubot project, which develops robot technology that is designed to assist people with physical and mental disabilities. In a true world first, the project delivered the first commercially-available robot that you can move with your brain – dubbed Teleport. The possibilities for use within the disabled community are immense, as the robot can be controlled by blinking, touch-screen tablets, cameras and via a smartphone app. Teleport allows people to attend events without being physically present.
How does Teleport work?
The $3800 robot has already been shipped to a number of organisations - including CanTeen - to give sick children in hospital the chance to attend school remotely. But how does it work? Teleport is a height-adjustable tablet on wheels, with forward and downward facing cameras that allow people to navigate the robot through an environment. This allows people to be in multiple places at the same time, because you can log into a robot in another location via a web browser and remotely control it using the arrow keys or a brain control headset. Teleport is a truly remarkable piece of technology with incredible potential.
Ms Cheng is a big believer in the power to assist people with disability, and is already working on new projects, including a robotic arm that can attach to wheelchairs and an app-based intelligence software called Aipoly that allows vision-impaired people to explore their surroundings. The future is very exciting indeed, and Marita Cheng is the perfect example of an entrepreneur who is working towards the greater good.