3 July 2017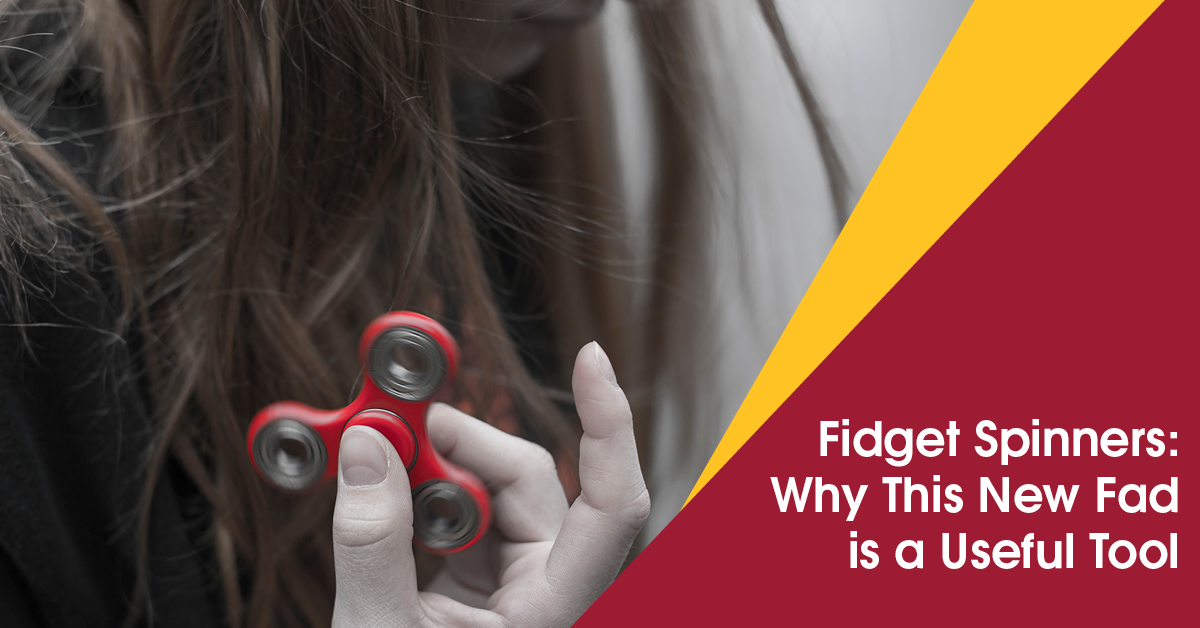 Some schools have banned them as a distraction, but are fidget spinners just another fad toy or are they a useful therapeutic tool for some children? Turns out, they can be both.
If you haven't heard of them, fidget spinners have become the latest new craze in the classroom, with children everywhere clambering to own one of these nifty little gadgets. Simple in design, fidget spinners are a small, ball-bearing device that the user can rotate between their fingers, and debate continues to rage whether they are a therapeutic tool or an unnecessary distraction.
Here are four reasons why fidget spinners can be an awesome therapeutic tool:
1. They can help reduce stress and anxiety
Stress balls have typically been adopted as a way to help people work through stress in a tactile way, and fidget spinners can be calming in this manner too. It's claimed that fidget spinners are useful for psychological disorders where distraction helps, because they allow the user to focus on something other than the cause of their stress or anxiety, diverting the mind from the source of distress.
2. They can help kids to focus and avoid distractions
Therapists already have a large arsenal of therapeutic tools to help their patients. Known as sensory manipulatives, these can take the form of squishy balls, stretchy putty, smooth stones, necklaces or other objects. These typically help kids calm down and are a great facilitator when it comes to helping kids focus on a task. Fidget spinners offer a new twist on this, helping to enhance concentration.
3. They are useful for kids with special needs
The most enthusiastic supporters of fidget spinners so far have been the parents of children who are on the autism spectrum or children or who have attention deficit hyperactivity disorder (ADHD). These children often engage in behaviors called stimming, a repeated movement performed to relieve stress or provide psychological focus. Fidget spinners fit the bill perfectly, releasing pent up energy.
4. They can alleviate boredom and help with fine motor skills
Used as toys, fidget spinners are fantastic boredom busters for kids. Not just a nifty toy, they also help with fine motor skills as children experiment with a range of different spinning and balancing tricks. If kids are feeling bored or lonely they can spend time playing with their fidget spinners in the back seat of the car, the waiting room of the doctor's office or in the solitude of their bedroom.
Ultimately, there is an absence of hard research to make any definitive statements, but anecdotal evidence from parents seems to support the assertion that fidget spinners can be more than just a toy, and seem particularly beneficial for children who have traditionally benefited from sensory devices and fidget toys.