1 June 2017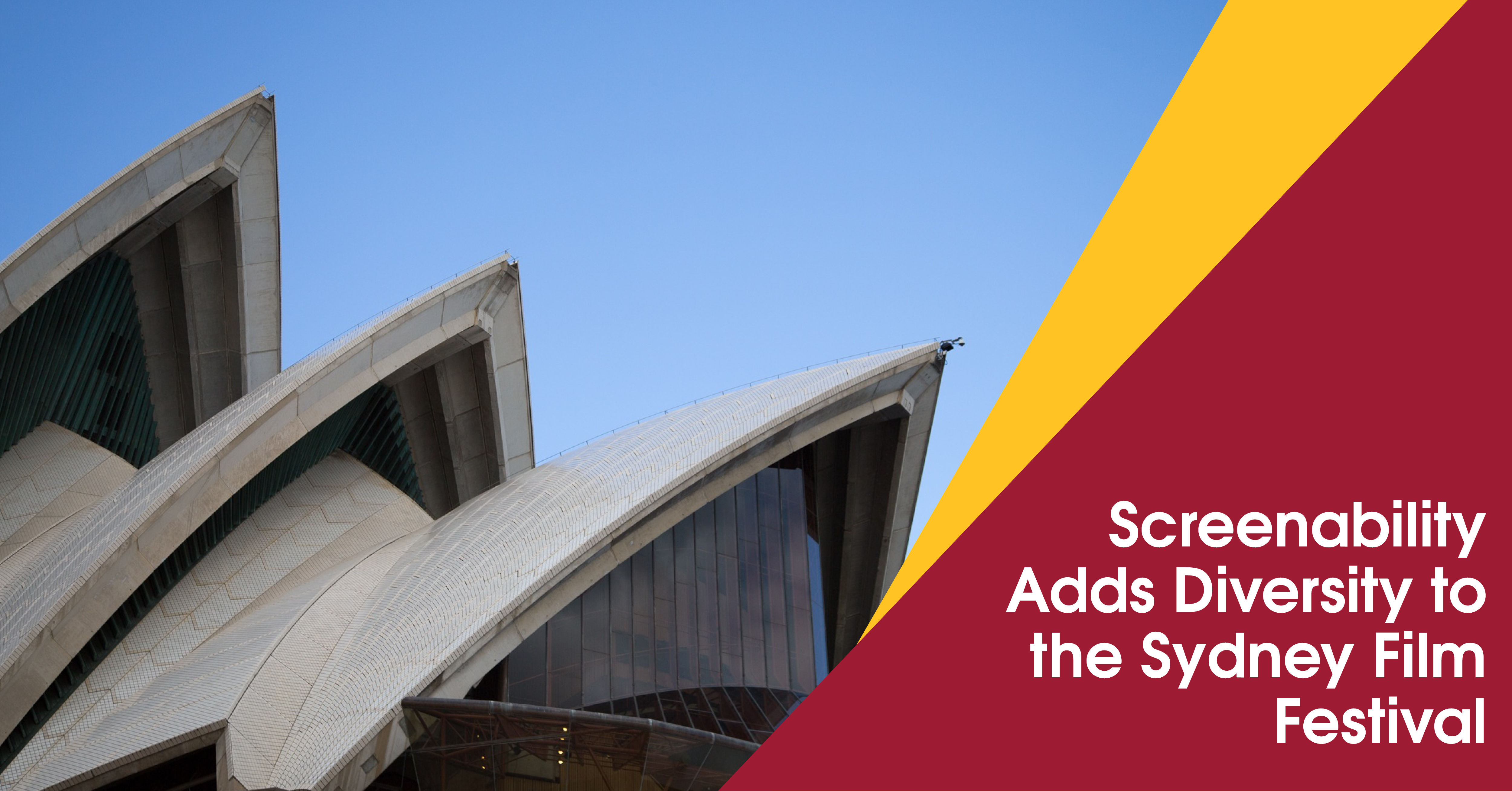 Introducing Screenability, the new initiative designed to help disabled people enter the film industry and to showcase their diverse array of stories.
The Sydney Film Festival is world famous for the platform it offers film makers and writers to share their stories and a new program called Screenability is about to shake things up even more; showcasing the voices of disabled directors, writers and actors.
Screenability creates a new platform for narratives about disability
Part of the popular Sydney Film Festival, Screenability offers a new platform for film makers and writers to put disability themes and experiences at the front and centre of on-screen narratives. This new partnership between Screen NSW and the NSW Department of Family and Community Services aims to boost the participation of under-represented groups in the screen industry and to increase the representation of diversity within film festivals.
Making diversity an integral part of the Sydney Film Festival
In an industry first for Australia, Screenability will showcase six original works – all created by film makers who have a disability. The June event will be one of the first times that a major film festival not only focuses on narratives that revolve around people who have a disability, but are produced by disabled people both behind the scenes and in front of the camera. This provides valuable experience for disabled people working in the film industry whilst also providing the invaluable opportunity to network and make new connections.
New films feature in the inaugural launch of Screenability
Written by Johanna Garvin and Emily Dash ,"The Milky Pop Kid" is one of the featured films this year, and will premiere at the festival. Joanne and Emily both have cerebral palsy, with Dash also playing the character Jules, a disability consultant who is teaching an able-bodied actor how to play a role with a disability. It's tongue-in cheek-satire makes a pointed comment about the lack of acting roles for people with disability. Other films include "Lust for Sight", 'Pulse", "My Name is Emily", "Struck" and "Drumming is Like Thunder".
This diverse mix of short films and documentaries will be introduced by Screenability programmer and industry veteran Sofya Gollan on 17 May at Kings Cross Library. Information about ticket purchases and screening times can be found at http://www.sff.org.au/2017-film-guide/screenability/