Products of Month
Knee Walker
Knee Walker is a modern & easy to use device that provides excellent support for lower leg injuires where non-weight bearing is essential. The knee pad and handle bars are fully adjustable to suit the user.
For more information on the Knee WalkerClick Here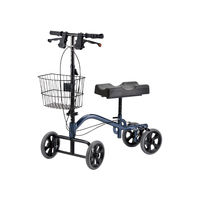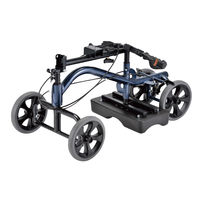 Evolution Supreme Chair
The Evolution chair has been designed specifically as a low maintenance, user friendly Care Chair with a large range of adjustable seating positions to suit almost any user. The foams used are visco elastic foam and the cover is made from four way stretch material. These features combined together work and assist in pressure distribution over a larger area whilst still providing for the natural alignment of the spine. This chair is also cares for the "Care Givers" with its low floor to seat height for easy stand assist transfers, drop down sides and large low friction castors with directional lock.
For more information on the Evolution Supreme ChairClick Here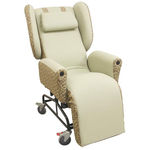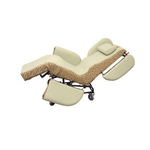 Care of Sweden Pressure & Pain Mangement System
Care of Sweden develops and markets high-quality mattresses for the health care sector. Their mattresses are used for pain management, pressure ulcer prevention and as an aid in the treatment of pressure ulcers. Care of Sweden range offers alternating pressure mattresses, foam mattresses and bedding accessories such as pillows and cushions for pressure relief, positioning and stabilization. All products meet health care sector requirements for hygiene, quality and safety.
SupaScooter
The SupaScoota is a unique Australian designed product. This light weight micro scooter is known as the world's lightest disability scooter. However the fact that it is so light has in no way sacrificed the performance of this scooter. It is packed with all the features of a full size mobility scooter plus more. The SupaScooter is a delight to use and even more of a delight to transport.
The SupaScooter can be used outdoors or inside and its multiple adjustment functions make this scooter extremely versatile. Can you imagine the ease of dining in a restaurant or outside in alfresco style and being able to glide up to the table and remain seated on your scooter by simply lowering the handle bars to fit under the table…………. Priceless!
The option of an additional battery pack gives peace of mind when trekking on a scooter adventure and you will never get caught without enough power.
The choice is yours. Call us today to have your free trial of this nifty machine.
For more information on the SupaScooterClick Here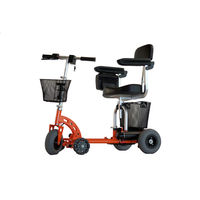 Pride Litestream FX Manual Wheelchair
The Litestream FX delivers an affordable chair that offers a wide selection of customisation & accessories to meet a wide variety of needs and personal preferences. This chair is prescription built to individual users requirements. Please contact us and one of our friendly sales representatives will guide you through the options to provide the best solution to suit your requirements.
For more information on Pride Litestream FX Wheelchairs Click Here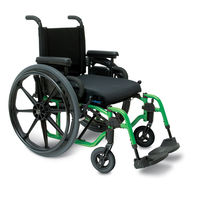 Etac Clean Shower Commode
Every detail on the chair is designed to make the situation easier for both users and carers. The Clean commode has neither welding seams nor holes, thus reducing the risk of corrosion. The seat is fully open to the rear instead of the front. This facilitates the accessibility for intimate hygiene, for both carer and user. The armrests can be taken off or swung away, and the footrest slides in easily underneath the seat. Available in 3 widths: 49cm, 55cm, 60cm. 4 lockable castors.
For more information on Etac Shower Commodes Click Here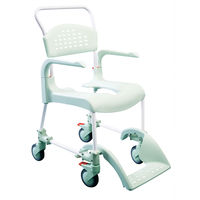 Quickie QM-710
Introducing the Quickie QM-710.
This incredible chair is available in three different styles, is a reliable high-performing, stylish power base that meets a broad range of client needs. Features like SpiderTrac Suspension, an intuitive mid-wheel drive base, and PG Drives electronics provide superior ride comfort over any terrain. The Quickie QM-710 is available with a full range of sophisticated seating systems including the ASAP II traditional rehab seat frame specifically designed for complex clinical power seating applications.
Contact Access Rehab today to arrange a demonstration and trial on this remarkable chair.
For more details on Quickie PowerchairsClick Here.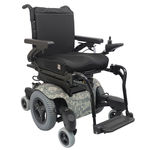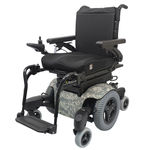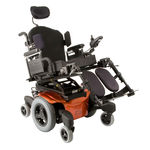 Specialised Back Care Office Seating
The Bionomic Office chair is not just like another ergonomic chair but a revolutionary design that works to save your entire body from the stress of sitting. The difference is the adjustable patented seat cushion of bionomic® support solutions.
The chair, designed by Chiropractor, Dr. Jeffery J. Herbert, supports your pelvic and lower spine in the most effective posture to minimise muscle stress and strain.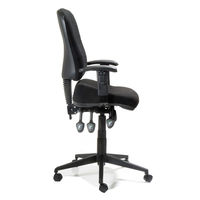 Spex Wheelchair Seating

Spex brings a whole new experience to wheelchair users, therapists and carers. Prestigious solutions from our modular range enable the best provision for the user.
Spex Seating has been developed to meet the needs of clientele in a timely and cost-effective way without having to hand-make a solution for each client.
We have accumulated knowledge from therapists, carers, users and technicians to create some of the most advanced Seating Solutions to make sure you're getting the best postural care available.
Key factors are: ease of use, comfort for both short and long term sitting with function and dependable postural stability from supports that do not bend or go out of adjustment. No matter what postural difficulties you face in life, we will find a solution that fits your needs.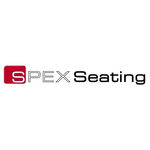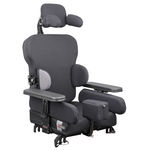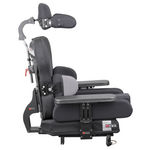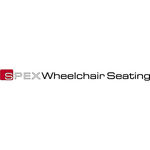 For more details of Spex SeatingClick Here.
The All New Glide Centro Mid Wheel Drive PowerChair
Glide Wheelchairs have just released the innovative Centro mid-wheel drive powerchair. The Centro provides an extremely compact powerbase without compromising on-ride quality or driving dynamics by using the all new APT Suspension System. The unique APT suspension system provides full ground compensation, meaning all wheels are on the ground all the time. This way the chair retains its remarkable stability on all terrains while absorbing sharp jolts through the shock absorber.
The Centro comes with full width, depth and angle adjustable seat frame so that this chair can be tailored exactly to suit the user. Accompany this with 50 deg tilt and 30 deg of recline, options of power elevating legrests and vertical lift, the Centro truly provides for your needs.
The Centro has been officially crash tested and conforms to Australian Standard AS3696.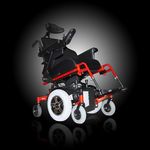 For more details on Glide PowerchairsClick Here.
Hip Saver
With genuine HipSaver products there is no reason to settle for a 'one type fits all' style of
hip protector. We know that different problems call for different solutions. That's why we stock a comprehensive range of hip protection solutions. New HipSaver styles are always under development, so if you can't find a style here that suits your needs, please call us.
HipSaver undergarments are available either in the High Compliance model with hip pads permanently sewn in, or in Kit form with removable interchangeable hip pads.
Quality lightweight protection and flexible design styles make HipSaver the professional's choice in soft hip protection.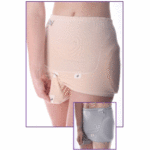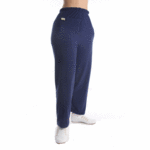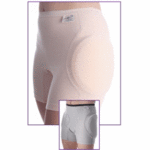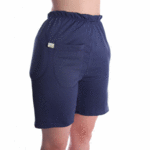 For the complete range of Hip Saver Click Here.
Pressure Care Management - Alternating Air Mattress
If you are serious about pressure care you can't go past an Alternating Air Mattress for the prevention of pressure sores. With a mattress to suit every requirement from the client in a low risk situation to the fully dependent high risk client that requires extreme care for prevention and healing.
Intelligent Air Pump systems that feature super quiet operation and low pressure warning for your peace of mind.
What price can you put on the right care and comfort for your loved one or someone in your care?
We have the solutions to all your pressure care requirements – contact us today to arrange a free trial on any of our Alternating Air Mattresses.